Do you feel stuck at
your current company?
Ready for a job
that fits your life?
Do you dread
Sunday night?
Don't have the time
or energy to initiate
a proper job search?
Let's work together to find a career that matters to you!
At Career Club, we know searching for a job can be tough and often discouraging. But you weren't meant to be in just a job. You were meant to be doing work that matters to you, work that fulfills you, and work that fits into your broader life—not the other way around. If that sounds interesting to you, let's talk.

Full-service, white glove approach
Do you feel stuck at your current company? If you want to explore opportunities outside your current role but don't have the time, energy or the know-how to initiate the proper job search—Concierge Club is for you. We handle all the details to help you get your message right, identify great companies looking for professionals like you, and execute campaigns to get you in front of them.
Designed for those who want or need a more turn-key solution to find a career that matters to them.

Self-guided,
DIY approach
If you are looking for tools, techniques and access to fast growing companies that are hiring—our President's Club is a great place to start. It's based on proven sales methodologies and CRM systems. Whether you are new to CRM, sales funnels, prospecting or are already an expert, we have all of the tools to help you hit the ground running.
Designed for those who have the time and energy for their career search and just need the tools to do an amazing job.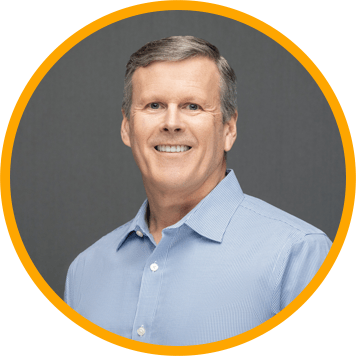 Meet Bob Goodwin,

Founder of Career Club
Most people are familiar with the process of finding a job. Many people find the process of finding a job confusing, frustrating and defeating. You were meant to do work that matters and be in a career that matters. That's why I started Career Club. I wanted to help people find roles that match their strengths within companies that will enable them to thrive. It seems like a simple concept. At Career Club, we're employing tools and processes I have seen work in my own professional B2B sales career. We started with proven methodologies and we've added elements tailored to finding work that matters. We've assembled an amazing team to help our candidates win at every level. And we're seeing the positive impact of careers and lives changed every day. If you're looking for more than just a job, I welcome you to find out more about how we can help you find a career that matters to you.
Proven methods that help you find a career that matters!
We use proven sales methodologies and tools to help people find work and careers that matter. Our 5-P system is at our foundation of how we think and help you win!
Get career information you can use. Subscribe to our newsletter.

Career Club has helped me in my level of confidence in myself, what I am worth, and how to get the most out of my approach to finding my dream job. I will never go back to the outdated approach of search, apply, receive no responses, repeat. Career Clue was a gentle nudge to get comfortable using a new level of tools, processes, and approaches. This program has a direct correlation to finding my new position. I am forever grateful.


Bob really made me evaluate the approach I was taking to my job transition. His experience gave me a level of comfort and trust I needed during the process. He encouraged me to think "out of the box" and look at things from a different angle. I also learned additional key points and skills that I applied to my career transition. I consider Bob a true professional and would recommend him as a valuable asset in your career transition needs.


Getting plugged into Career Club ONE was an absolute game changer for my job search.  It opened my eyes to the breadth of well-funded companies that are actively hiring in the marketplace within my industry of expertise that were also strong fits based on my experience.  Career Club ONE simplified my approach, improved my habits, and helped me take consistent action.  It's been an invaluable resource for me!