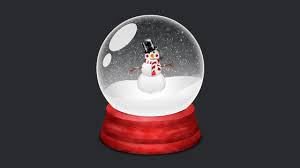 "I'm depressed."
That's how an email I received a few days ago started from a friend who is in the midst of a job search. Why was he depressed?
People who indicated they would help him by making an introduction, scheduling a call, etc., didn't follow up like they said they would.
This happens more than anyone would care to admit. Honestly, I've been guilty of this myself so no casting of stones here. Everyone's busy and WFH has only added to the stress.
That said, trying to find a job is hard enough so let's resolve to show people respect and honor our commitment if we say we're going to do something.
One of the most natural things we can do when we have a loss (including losing a job) is to withdraw. We feel sad, hurt, and maybe angry too. I don't know about you, but if I'm feeling this way the last thing I want to do is go meet a lot of new people!
The desire to isolate is exactly the opposite action we should take though.
I have a friend who once described feeling like he was living in a snow globe, stuck in his own little reality while watching the world seemingly go on around him. If you're feeling that way too, here are a few pearls of life wisdom that also apply to a job search:
· Though one may be overpowered, two can defend themselves. A cord of three strands is not quickly broken.· A brother or sister is born for a time of adversity.· A wise person seeks many counselors.· As iron sharpens iron, so one person another.
The obvious lesson is that we are better together! Whether it's encouragement, new ideas, networking relationships, or accountability, there are many reasons to be in community in the midst of a job search.
What benefits have you seen from being in community?