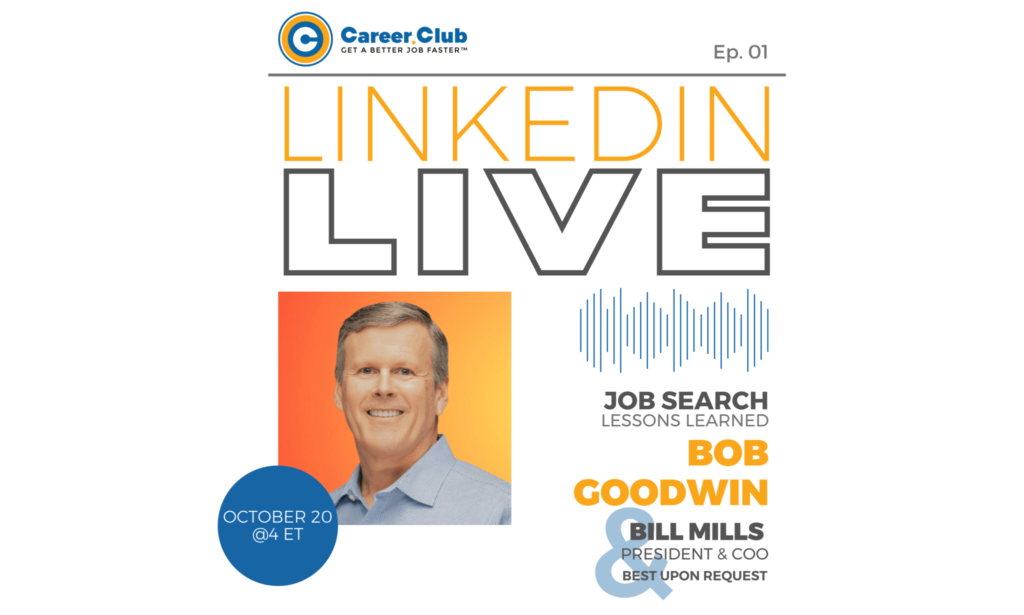 LIVE: Job Search – Lessons Learned
Bill Mills is the President and COO of Best Upon Request. Listen to his inspirational story motivated by family and faith that drove him during his job search to a new city.
We discuss:
how you go about your job search says a lot about how you go about your job
how he developed his own CRM tool to manage the process
you must know your values to be able align your career strategy to them
you need to be open to the idea that your values won't resonate with everyone (and that's OK)
there is no substitute for hard work in your networking
if you are looking to pivot your career, build on your strengths and experiences
it is on you to own the networking follow ups
Learn more about Bill at LinkedIn.