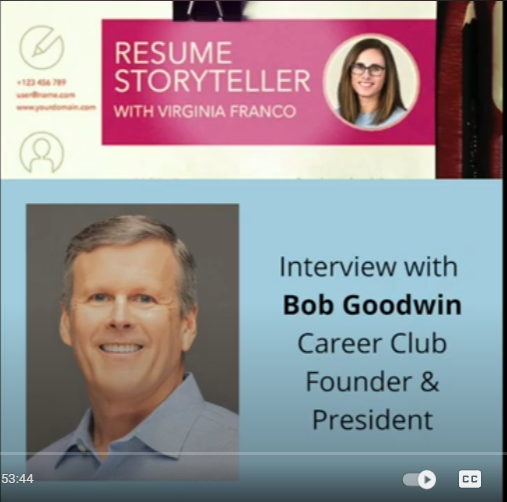 STORYTELLER WITH VIRGINIA FRANCO
Check out Bob's recent interview with Virginia Franco on her podcast, STORYTELLER WITH VIRGINIA FRANCO.
Discussion Highlights Include:
The strong similarities between job search and sales processes.
How your attitude and emotional state can make or break a job search.
3 questions to ask yourself when figuring out your next best move.
Messaging is everything! It informs what you say to others during outreach, interviews, and in your resume and LinkedIn profile.
. . . and much more.