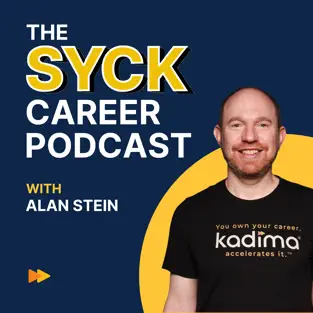 Alan Stein – The SYCK Career Podcast – Bob Goodwin
Check out Bob's podcast with Matt Burns on his Thinking Inside the Box Podcast.

Ep 68: Stand Out in the Job Market: Expert Strategies for Building a Strong Pipeline and Crafting a Compelling Value Proposition
In this episode, [Alan Stein is] joined by Bob Goodwin, the CEO of Career Club, and we dive deep into the other important side of the job acquisition process–networking, building a robust pipeline of leads, creating an irresistible value proposition, and practicing mental resilience. We also touched on how to navigate informational interviews and how to use this to successfully pivot to another industry.
If you're struggling in dealing with rejections and gaining confidence in your job search, this is an episode that you shouldn't miss. Tune in now to find out how to effectively conduct your job search and stand out against the competition!
Check out the interview here.