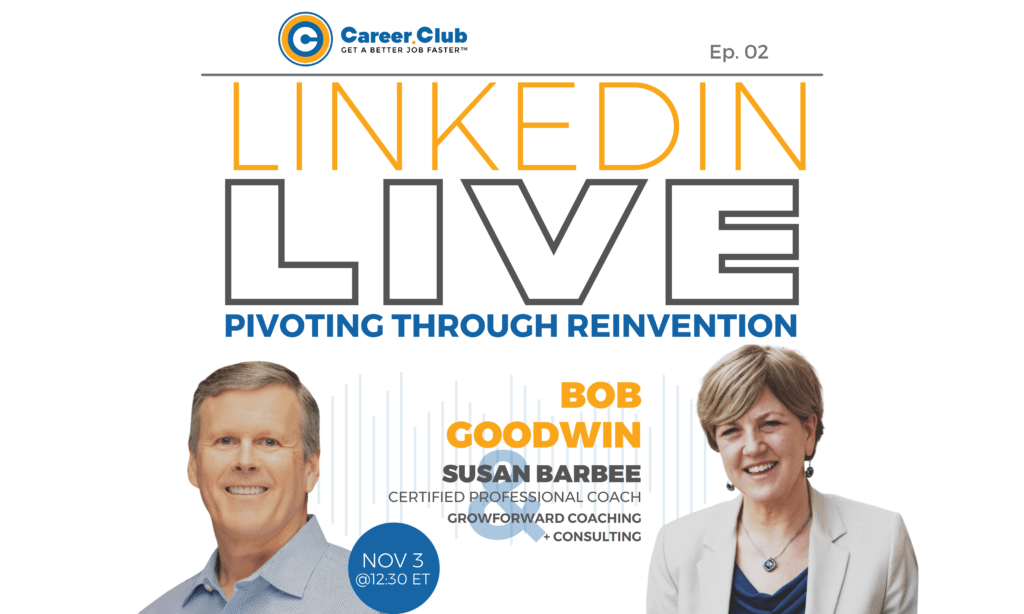 LIVE: Pivoting Through Reinvention
Check out our latest LinkedIn Live as Bob and Susan Barbee, a Certified Professional Coach at GrowForward Coaching + Consulting, talk through Pivoting Through Reinvention in your career.
If you're thinking about switching industries, functional area, or otherwise how to redirect your career, please join us for an engaging conversation with Susan Barbee. Susan is a certified career coach and an expert in helping professionals reinvent themselves in a rapidly changing workplace.